Nicely Machinery | Grateful for Successful Exhibition at ICE EUROPE 2023
News
2023-03-20
As an exhibitor at ICE Europe 2023, Nicely is thrilled to announce that the exhibition has come to a successful close. We would like to express our sincere gratitude to all those who visited our booth, making the event a resounding success.
Participating in ICE Europe 2023 provided us with a valuable opportunity to showcase our latest technologies on slitter rewinders, global services and engage with industry experts. Nicely is delighted to have established new connections, shared our insights, learned about emerging trends and opportunities in the industry.
Thank you once again to all involved in making ICE Europe 2023 a success, and we look forward to exploring further opportunities for collaboration and growth with our new connections.
"German Customer Impressed with Nicely Machinery's Slitter Rewinder, Explores Expansion Plans"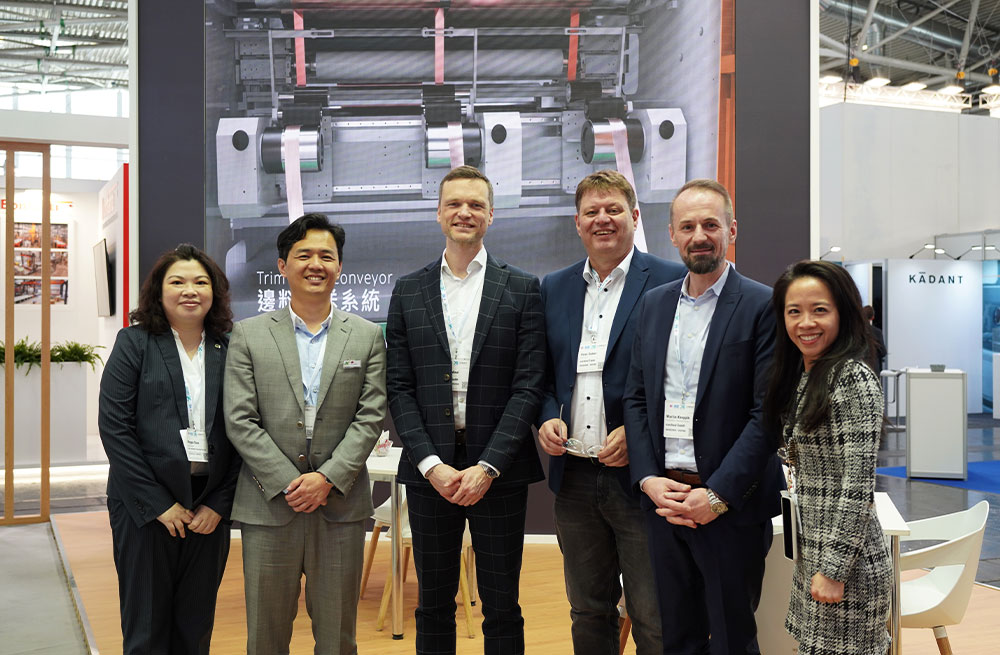 A German customer (based in Wuppertal, Germany) acquired a converting machine from ICE 2019 is now considering acquiring a new slitter from Nicely. The customer has been highly satisfied with the slitter and service provided by Nicely, and a discussion for a new project was continued at the ICE EUROPE 2023 last week.
This potential acquisition is a testament to Nicely Machinery's commitment to providing high-quality slitter rewinders and exceptional customer service to businesses across various industries.